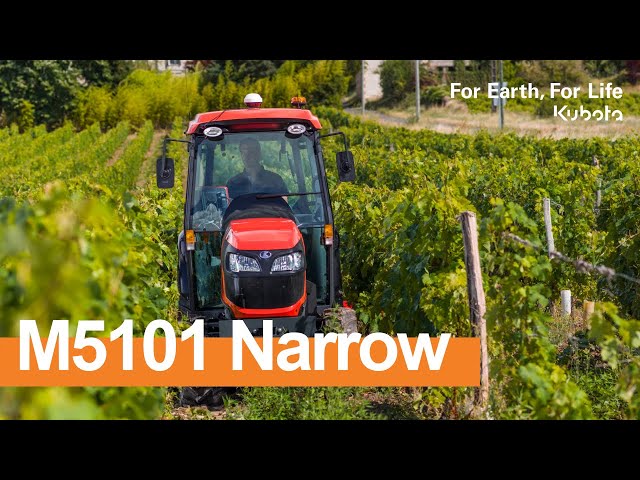 KUBOTA AGRICULTURE RANGE
The Kubota Narrow tractor series is now even better than before, offering up to 108 engine horsepower, greatly enhanced ergonomics, and many value-add features. Kubota engineered the M5001N specifically for work in orchards, soft fruit production and vineyards, or any other environments that might require a narrow tractor. It also features a new high/low powershift transmission with 6 synchronised gears and an extra powerful engine, new to the market.
Kubota sets new standards for professional agricultural tractors. Thanks to first-class technology, comfort as well as intelligent precision farming solutions, high levels of performance are guaranteed.
Kubota wheel loaders and utility vehicles are built for maximum performance and operator comfort. A long reach, excellent lifting power and compact design make them an ideal workhorse for jobs all around the farm. Built for comfort and simple operation, with all the power you need and high visibility
Kubota agricultural implements come in many forms. Along with their famous agricultural and specialised tractors, they provide complete farm solutions. Each of the farming tools they manufacture have been designed to operate with efficiency and to improve yield.
Buying Kubota was new to me, making it a considerable unknown investment. However, I purchased the tractor because of the great support and back-up offered by D.A. Forgie. They are unquestionably the number one dealership in Northern Ireland and one of the best in the UK.