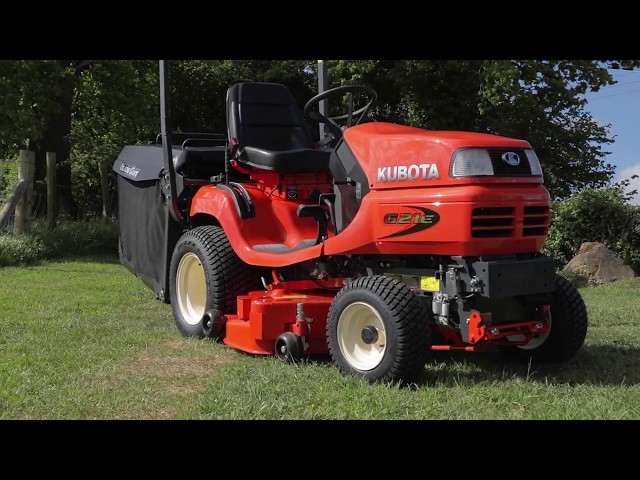 KUBOTA GROUNDCARE RANGE
Designed to offer a powerful and robust mowing solution, the 21HP G21E, boasts a host of innovative features including Kubota's revolutionary 'Glide-Cut' system, a three blade, rear discharge cutting deck that both cuts and collects grass.
Kubota compact tractor range is ideal for all your jobs: mowing, front loader use. A trailblazer in the design of compact mower tractors, Kubota combines the performance of a tractor with the precision and flexibility of a mower. Extremely easy to use, its ergonomics have been carefully designed to provide comfort for the operator.
Kubota mowers are intended for intense workloads. The transmission of rotary power to the mower deck is via a Cardan shaft ensuring mechanical reliability.
Kubota's utility vehicles offer compact chassis, their ease of handling obstacles, these utility vehicles can operate directly on all types of sites. Highly appreciated for their robust construction and comfort, they are perfectly suited to both professional and amateur use.
We are very happy with our purchase, after-sales attention has been excellent, and our grounds look better than ever with the ability to cut when it suits us with a great machine.